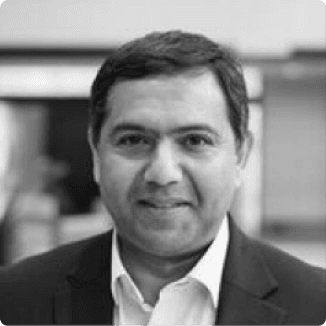 Amit is a seasoned executive with over 30 years of work experience that spans strategic responsibility for products, software development, high-volume transaction data processing, consulting, and big/complex data analytics.
Amit has helped to grow or turn around many small/mid-sized technology companies through successful acquisition, several of them for over $300M and one for over $2B. He has also stabilized and improved several mature companies to help investors and boards with liquidity events. He possesses strong leadership skills in the arena of software products and technology, predominantly within the financial services industry. He serves as a very successful bridge between business and technology parts of an organization resulting in improved trust and alignment of goals.
He has held CIO/CTO/MD and Head of Product roles in many companies such as MicroBank, Albridge, PNC Global Investment Services, Procurian/Accenture, InvestorForce, Instream Wealth, Scivantage, and SPS. He started his career as an Analyst Programmer in the UK with Lloyds of London.
Amit also brings with him significant international experience having lived and worked for many years in Europe (London), Asia (Singapore), and the USA. He has visited over 50 countries, working with international banking clients, and has a degree in Engineering from UCL in the UK.
---